Laboratory tests used for certification of the mixture are required to validate quality.  Each time the concrete is sampled, cylinders are prepared for testing. The tests are performed after a certain number of days of curing. Test results verify that the concrete delivered to the site is being produced uniformly and within the allowable criteria.
For any new construction, it is imperative that proper inspections and quality control verifications be conducted in order to ensure that the structure being built complies with project specifications, and durability and service-life requirements.
The Engineer of Record usually specifies the frequency of testing during the construction phase.  Sufficient testing must be done to maintain confidence that the concrete, as delivered and placed, remains consistent. The owner and Engineer of Record may adjust the frequency of testing as best suits the particulars of each project and associated costs.
Test results during concrete production that fall short of the acceptance criteria alert the design-build team that something in the production process has drifted out of calibration or that an error has been made.  The goal is to track down the problem and correct it as quickly as possible. New simulations can then be performed to evaluate the effectiveness of different remediation strategies. This option provides engineering input on the necessary step to correct the defective product already in place.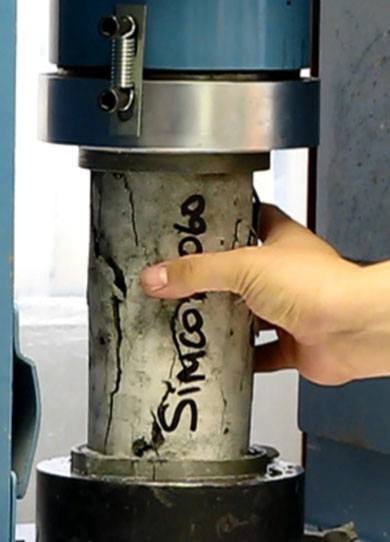 Services for New Construction:
Specification Assistance
Concrete Mix Design & Evaluation
Material Selection
Concrete Mix Optimization
Industry-Leading Service-Life Prediction Tools
SIMCO's expertise in the major parameters that govern the deterioration process has led to the development of innovative infrastructure evaluation techniques, including the STADIUM® suite of service-life prediction software tools. A specialized version of the software has been created for the unique environment in the Middle East – which factors in both local conditions and materials to provide advanced service-life modeling and prediction