About SIMCO Technologies Inc.
SIMCO PROVIDES DURABILITY ENGINEERING AND CONSULTING SERVICES FOR THE OPTIMUM DESIGN, MAINTENANCE AND LIFE EXTENSION OF CIVIL AND STRUCTURAL INFRASTRUCTURE
For the past 25 years, SIMCO has worked throughout North America and internationally on projects relating to the design of durable new construction and the life extension of existing structures.
SIMCO assists owners and managers in analyzing, designing, and maintaining civil engineering structures while supporting sound asset management and decision-making practices. By combining sophisticated materials analysis techniques and leading-edge service-life predictive technologies, SIMCO's unique and flexible approach leads to better business decisions for the effective management of concrete infrastructure.
A pioneer in the development of innovative tools for the construction industry, SIMCO developed STADIUM® software, which is recognized as the most efficient and accurate numerical solution for the prediction of long-term behavior of reinforced concrete structures exposed to a wide range of aggressive environments.
Since 2010, SIMCO's STADIUM® software is the only service-life prediction tool recognized and specified by the U.S. Department of Defense for the design and construction of new maritime works for the U.S. Navy, U.S. Air Force, U.S. Army Corps of Engineers and NASA. Since 2012, STADIUM® is also recognized by the U.S. Department of State and is referenced for use within the OBO Building Code, for use in their new construction projects, and maintenance and repair of their existing structures abroad.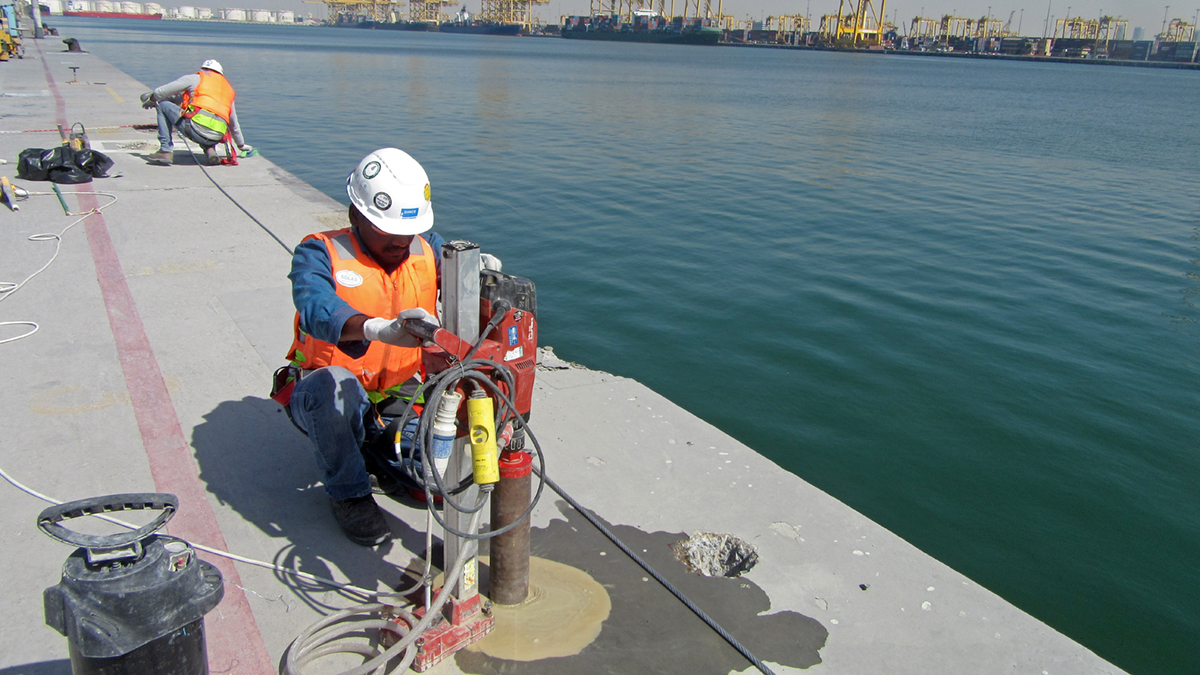 History of SIMCO Technologies
SIMCO's roots date back to 1997 when it was formed as a subsidiary of SEM (Service d'Expertise en Matériaux). SEM was a spin-off of the Research Center on Concrete Infrastructure, a world-class research network in civil engineering. As a subsidiary of S.E.M., SIMCO initially focused on the development of numerical tools for determining the chemical and physical degradation of concrete. As the lead of a multi-organization consortium, SIMCO developed and refined STADIUM® Software the industry standard and most sophisticated service life modelling software for concrete infrastructure in the world.
In 2009, S.E.M. and its subsidiaries merged into a single entity that kept the SIMCO name. Under the unified banner of SIMCO Technologies Inc, SIMCO, is a world leader in concrete science, durability engineering and repair design. In addition to its headquarters, in Quebec Canada, SIMCO has additional branch offices in Montreal and also in Dubai (SIMCO-ME).