Our Materials Science & Engineering Experts Are Dedicated to the Durability of Concrete Infrastructure

SIMCO is dedicated to extending the service life of concrete infrastructure through the integration of advanced materials science and engineering.
SIMCO performs concrete materials characterization, high-end technology analyses, assists in the development of durable concrete mix designs, and in the implementation of quality inspection and testing programs. With the use of the most advanced materials analysis techniques and leading-edge predictive-modeling software tools, SIMCO is always hands-on in the evaluation of new and existing concrete structures.
SIMCO's materials science and engineering experts have a thorough understanding of the basic performance of concrete as a structural material and develop mix designs with safety, durability and efficiency in mind. SIMCO's extensive know-how about concrete, aggregate and cementing materials can significantly help owners and managers to define concrete durability designs to meet any application.
A Thorough Understanding of Deterioration Mechanisms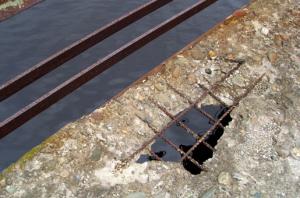 When concrete deterioration is observed, it is of utmost importance to first identify and then understand the cause(s) of deterioration in order to design the most appropriate repairs necessary. Blindly repairing concrete without knowing its existing state in addition to its exposure conditions may set up an equally quick failure of the repair.
Reinforced concrete structures are susceptible to a variety of deterioration mechanisms such as, alkali-aggregate reaction, carbonation, freeze-thaw, sulfate attack and chloride-induced corrosion, etc. SIMCO's materials science and engineering experts have worldwide experience in diagnosing different deterioration mechanisms in concrete structures and have developed over the past 25 years, a unique technical approach to accurately predict the future deterioration of concrete subject to a variety of exposure conditions. This methodology combines in-depth material analyses and numerical modeling which provides a probabilistic assessment of the residual service-life of existing structures in order to identify the most cost-effective repair and maintenance plans for the maximum service-life extension of these structures.
Our Materials Science & Engineering Expertise Has Been Used in Many Different Projects Worldwide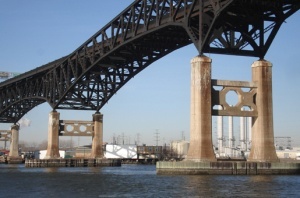 SIMCO's practical experience on construction materials and extensive understanding of deterioration issues have been used in many different types of projects around the world. Projects include the construction and rehabilitation of major bridges, waterfront and offshore structures, buildings, hydro-electric dams and nuclear power plants, etc.